When it comes to protecting your new vehicle's paint from small stone chips, gravel, bugs, road salt, magnesium chloride, tree sap, scratches, and minor abrasion, there's no better way than applying a clear Paint Protection Film. This film is also often referred to as PPF (Clear Film and Clear Bra). There has been major advancements in the film technology over the last few years by leading brands like Xpel and SunTec. They offer a near invisible stain resistant and self-healing protective layer over your paint that will not crack, peel, or yellow over time.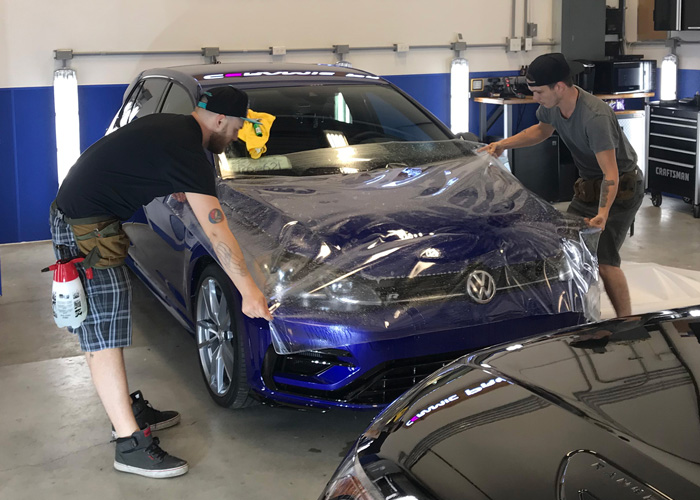 PPF Partial Front End
Half bonnet
Full bumper
Half fenders
Headlights and foglights
Mirrors
From $1200

PPF Full Front End
Full bonnet
Full fenders
Headlights and foglights
Mirrors
From $2000

PPF Full Body Wrap
From $5000

Popular Add-ons
Ceramic Pro PPF & Vinyl is manufactured specifically to enhance the effect of paint protection film and Vinyl. Features will make the film much easier to clean while increasing gloss, depth and life of the film. Winner of SEMA 2017 best new product - Compact $980 | Mid size $1140 | Full size $1240 | Over size $1440
Keep in mind PPF is not a perfect bulletproof vest for your car. Larger rock chips and scratches can still occur through the film, and some slight imperfections or edges can still be found when looking closely; however, this protective automotive film will increase the resale value of your car by protecting its exterior from the most frequently occurring types of damage.