Major advancements in the film industry have made PPF the most effective product for protecting vehicles and preserving their value. As PPF is a physical barrier, it is your best bet against small stone chips and road debris, bugs, salt, tree sap and even minor scrapes.
Our methods ensure that panels get full coverage, leaving no portion, not even the smallest, to chance. We strive to make our PPF invisible, thereby retaining your vehicle's most valuable asset–its original look.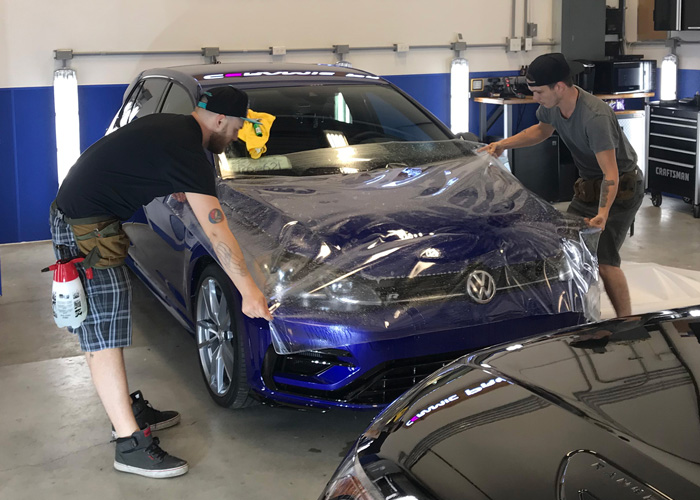 Every installation of XPEL Paint Protection Film comes with a 10-year guaranty not to crack, peel or yellow over time. Browse our packages below to see what's right for your vehicle, or contact us for a quotation on coverage customized for you.
PARTIAL FRONT END
From $1400
Half bonnet
Half fenders
Entire bumper
Headlights and foglights
Side mirror housing

FRONT END
From $2100
Bonnet
Fenders
Front bumper
Headlights and fog lights
Side mirror housing

ENTIRE VEHICLE
From $6000
Full vehicle coverage, as far as practicable
Windows excluded

CERAMIC COATING FOR PPF
Compact: $980
Mid-size: $1140
Full-size: $1240
Oversize: $1440
Ceramic Pro PPF & Vinyl coating is surface-specific protection for vehicle wraps. It is designed to make the film much easier to clean while increasing gloss and depth, and extending the life of the film.