OUR PLEDGE is to build our business through our reputation, by delivering excellence in customer service and exceeding our customers expectations in quality workmanship.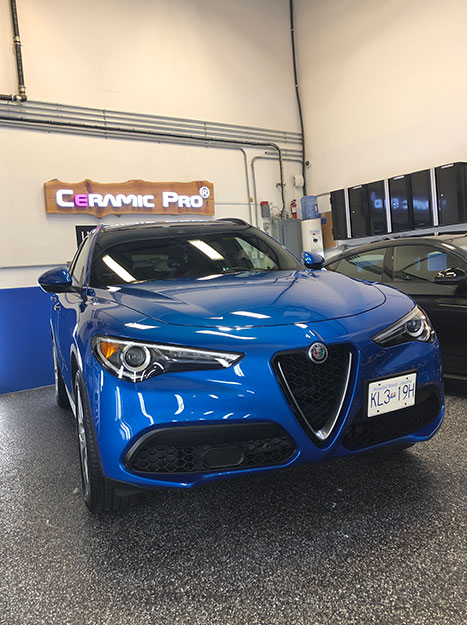 We are mobile and bring our services to you whether at work, home or play. One of our fully self-contained trucks will pull up where and when you want, we provide water, power, tent, fully equipped state of the art detailing equipment, products and a friendly face.
Unique Detailing not only provides the best in a complete detail of your vehicle, but has mastered the art of paint correction and cut polishing with our REVOLUTIONARY EQUIPMENT/PRODUCTS/KNOWLEDGE to ensure a HOLOGRAM and SWIRL FREE FINISH on your paint work. We are constantly educating ourselves with new and ever changing equipment, waxes, protections, and techniques to stay above the rest!
Unique Detailing has been selected as the 2018-2021 Consumer Choice Award winner in the category of Automobile Detailing in the Vancouver area!
Owner/operator of Unique Mobile Detailing Kurtis Martin - a perfectionist for detail, always had a passion for cars. While still in high school, Kurtis took a part time job at a Jaguar Dealership detailing cars, and Kurtis' attention to detail was quickly noted. He enjoyed the results of his perfectionist ways, so much so, that he was quickly apprenticed by the master polisher. Kurt acquired his first vehicle at 16; a 1991 Cadillac Brougham D'Elegance which he brought the beauty back to with many days of polishing and detailing. It wasn't long before friends, parents of friends and neighbours were asking him to detail their cars. Henceforth Kurtis began his career in the detailing business, with his pressure washer, vacuum and polishes all stored in the trunk of his Cadillac. After taking business classes and many hours of training he decided it was time to expand, as his client base through word of mouth was becoming much greater than the volume of work he could handle on his own. Now with a fleet of vehicles and long term trustworthy employees he is doing what he enjoys and is passionate about.
Contact Kurtis directly at 604.780.7008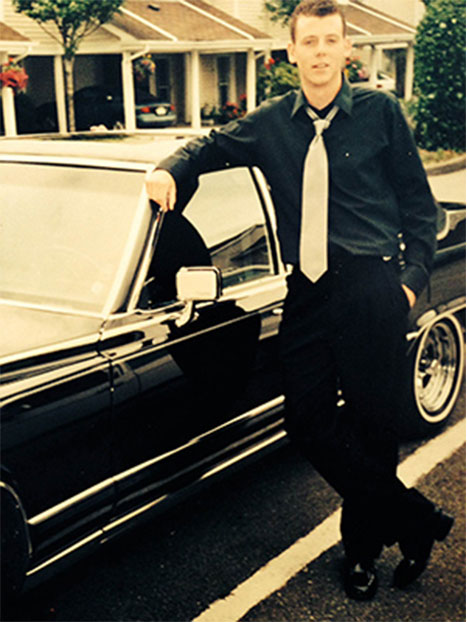 We use biodegradable eco friendly products. Unique Detailing can offer complete high pressure vapour steam cleaning, with next to no water run off on your exterior or interior detail. VOC compliant. For those with sensitive allergies to cleaning products, we offer steam cleaning interior detailing with no other products being used if required.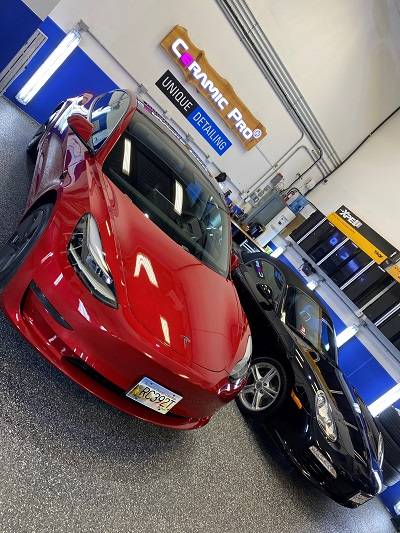 Tesla Detailing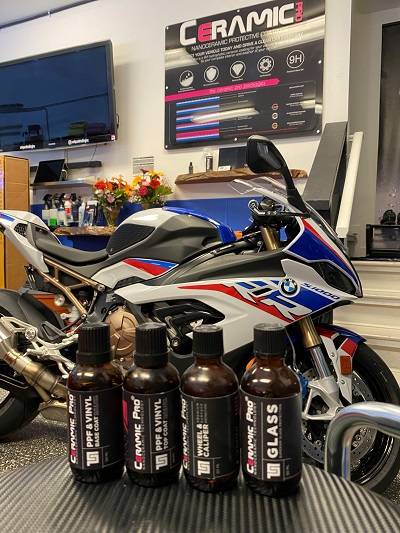 Bike Detailing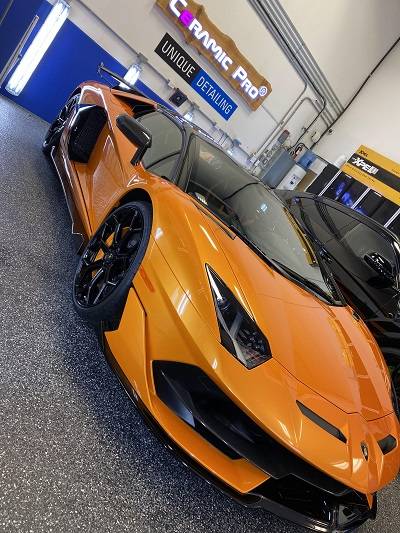 Exotic Car Detailing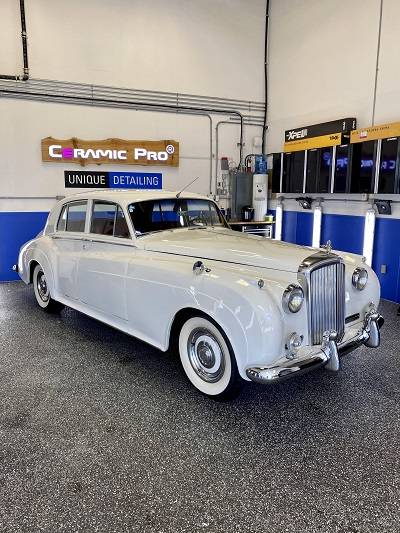 Classic Car Detailing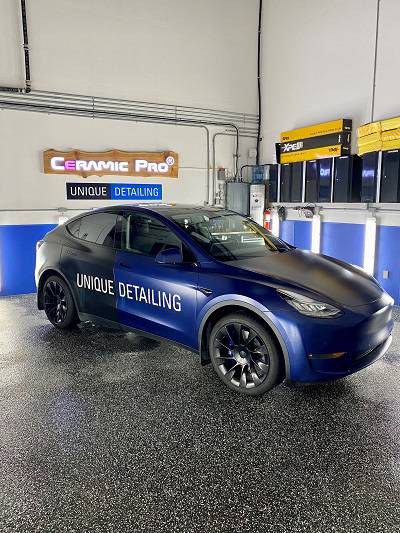 Fleet Detailing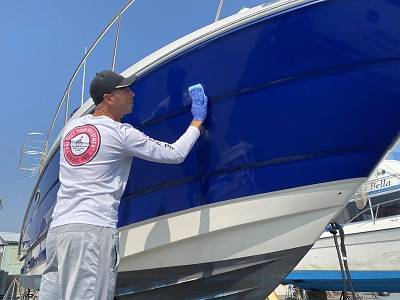 Boat Detailing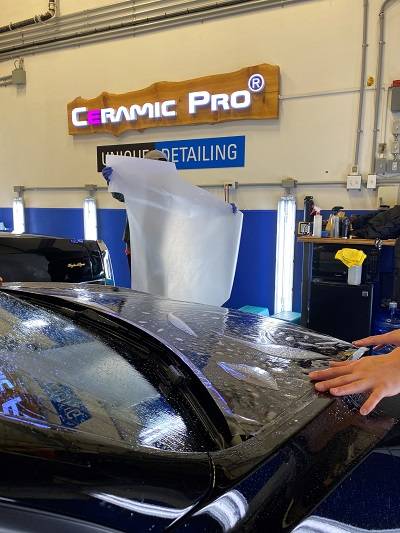 Paint Protection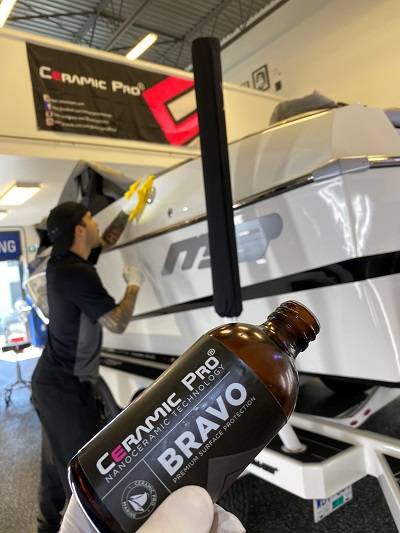 Paint Protection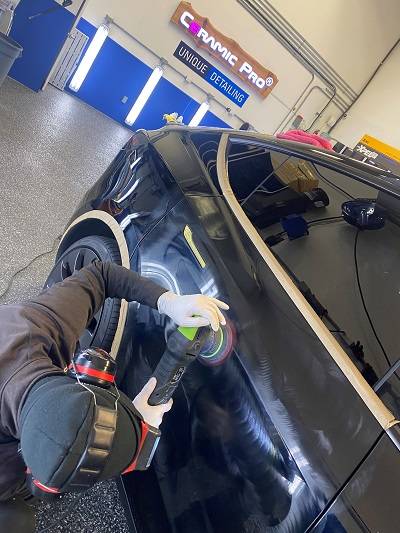 Mobile Detailing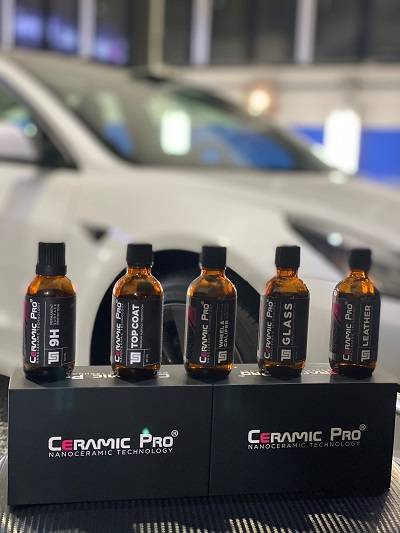 Shop Detailing
Certified & Authorized Dealers of top of the line paint protection products.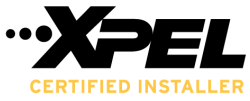 Mobile Auto Spa & Ceramic Pro Auto Detailing Facility
Unique Detailing is Metro Vancouver's largest and longest running mobile detailing business. We offer mobile service, or book an appointment to visit our state-of-the-art auto detailing and Ceramic Pro facility.
Unique Detailing is a mobile detailing company. Our Ceramic Pro facility is located at:
#50-930 SW Marine Dr.
City, Province
Zip, Country
We can make your vehicle look its best. Call now or fill out the form below to find out how.
[contact-form-7 id="5" title="Contact form 1"]